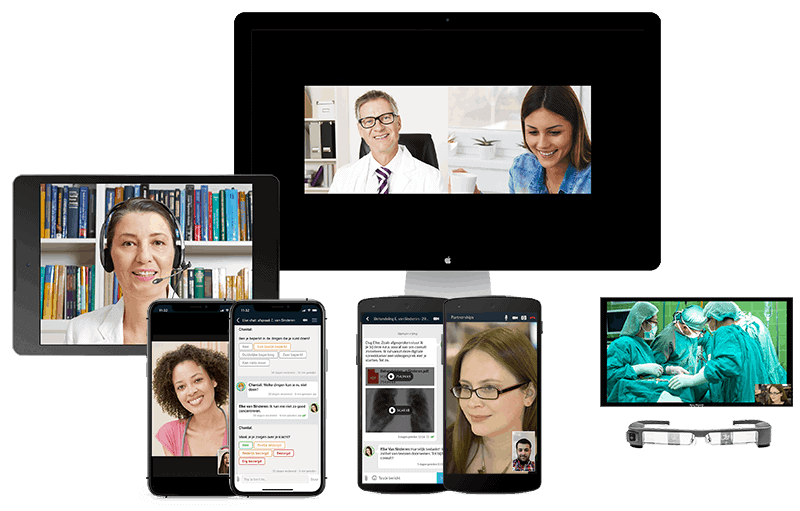 Provide telehealth in digital consulting rooms
Telehealth is the future. More and more hospitals and other healthcare organizations are focusing on providing remote care. The Zaurus digital consulting rooms are an ideal tool to provide such remote care, by means of both chat and video conferencing functionalities. Video conferencing enables healthcare providers to 'see' their patients and colleagues live, without unnecessary travel time. 
Provide and receive care, wherever you are
The main benefit of video conferencing using the Zaurus digital consulting rooms is that both healthcare providers and their patients are not bound to a specific location or device. Zaurus is available for desktop computers, laptops, tablets and smartphones.
As such, it is easy enough to conduct a video call from home, a flexible workspace or a holiday address, or while on the road.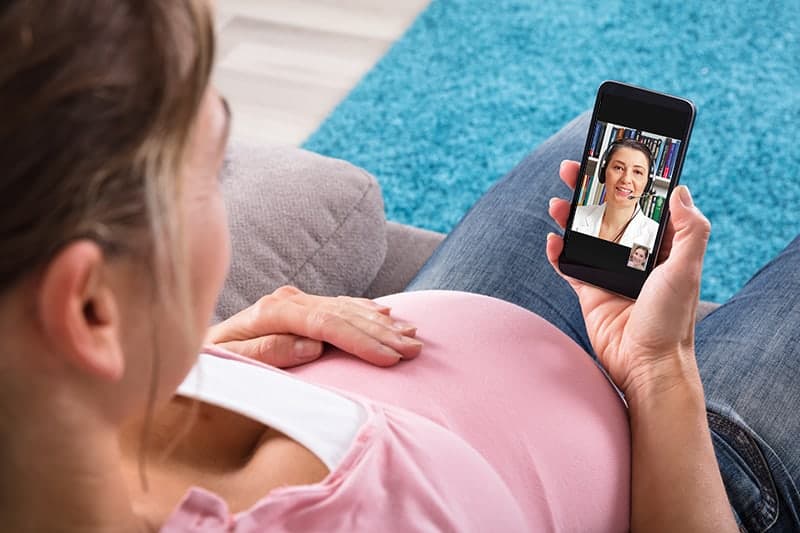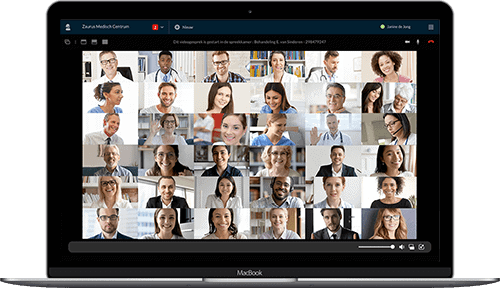 Have meetings with multiple participants
Depending on your subscription plan, the participant limit for video calls is between 4 and 40 participants. This is ideal for, for example, multidisciplinary team meetings (MDTMs) or group therapy sessions!
Our system uses so-called 'mixed' streams – this means that when there are multiple participants, their individual video streams are merged into one stream. This way we can ensure that video calls with multiple participants run as smoothly as 1-on-1 video calls.
Screen sharing
Sometimes it is beneficial to have your patients or colleagues see a specific file on your screen as you walk them through it. The Zaurus digital consulting rooms enable you to share your screen during a video call. 
If they wish, the receiving party can enlarge the shared screen in order to read smaller print more easily.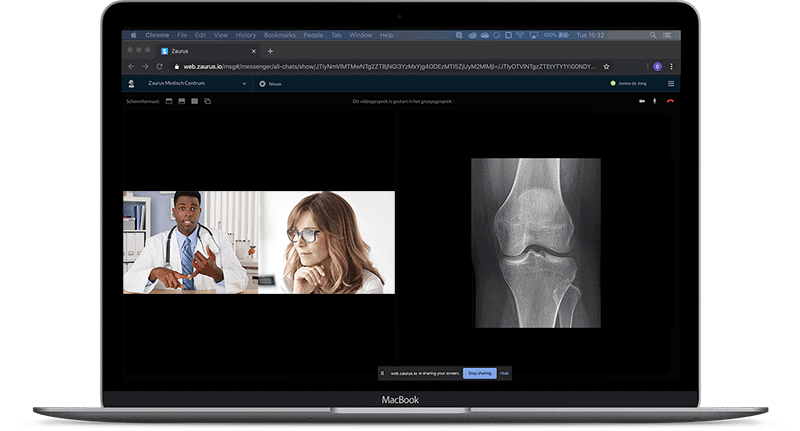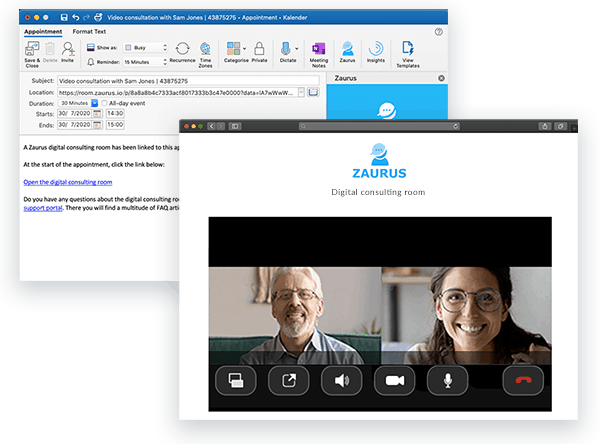 Use our add-in for Outlook to allow contacts to participate without an account
The Zaurus add-in for Outlook enables you to create digital consulting rooms straight from your Outlook agenda.
When you create a digital consulting room this way , the participants you invite will be able to join the conversation without registering an account or downloading an app.
This way, video calling can be even more accessible and simple!
Dial in by phone or by using SIP
When your contact does not have a solid internet connection or a suitable device to conduct video calls, you can choose to allow them to dial in by phone so they can still participate in the conversation in the digital consulting room. 
It is also possibile to dial in using SIP, so that your organization can use Zaurus with a video conferencing set.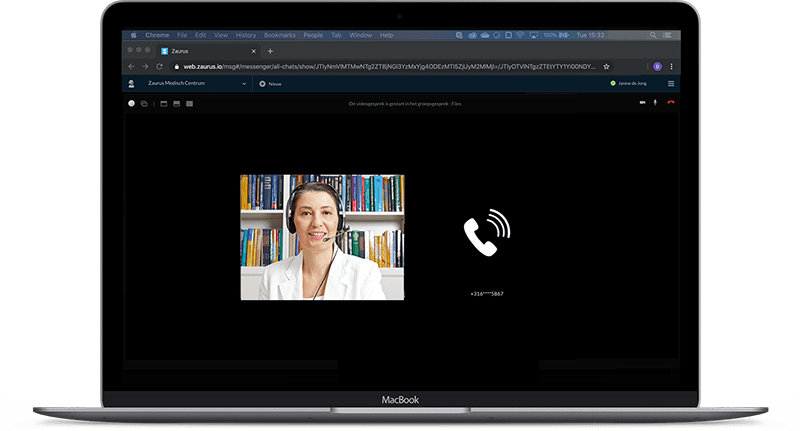 Record video consultations
Recording video consultations can be quite useful. Patients may not remember all that was said during the call and sometimes not everyone involved in a patient's care can be present during a video call. Recordings enable all stakeholders to be informed.
If a healthcare provider chooses to record a session, the recording will be shared in the digital consulting room as an MP4-file after the call.
The recording function is only available on request, for organizations with a more extensive Zaurus subscription.
Smart glasses for telehealth
Zaurus also provides a separate app for smart glasses. This app enables users to stream video imagery from the glasses to the platform. This way, users can monitor or learn from the actions of a colleague – consider, for example, a surgeon streaming a surgical procedure to other medical professionals or students.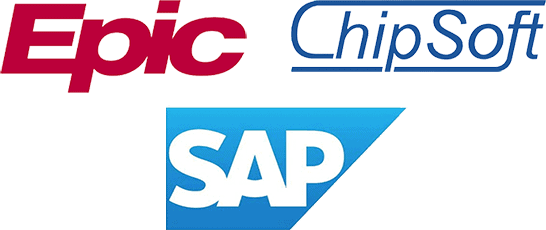 Want to know more about how to integrate our video conferencing technology into healthcare information systems?
Integrated video conferencing, from your EMR/EHR or app
Zaurus offers a very user-friendly interface to use the digital consulting rooms – even so, we understand that it is sometimes preferred to use our video conferencing functionalities directly from your Electronic Medical Record / Electronic Healthcare Record or your organization's very own mobile app.
That is why we offer the option to integrate our video conferencing functionalities in external systems. We also offer a generic API integration, through which we can link our digital consulting rooms to every EMR/EHR.
At the moment, our video conferencing integrations are used by a wide variety of hospitals and other healthcare organizations, using systems such as Epic, SAP and Chipsoft.
"Zaurus is a lot more than just an application to conduct video calls! Within Radboudumc, Zaurus will be used on all levels. Think of, for example: 
Video consultations between healthcare providers and their patients; 

Allowing informal carers access to video calls;

Providing remote support through our IT service desk;

Video conferencing;

Multidisciplinary team meetings in small groups;

Secure chat between colleagues.

"
"My experiences with Zaurus are very good. The connection is good and I am very happy with the option to share my screen, which is especially important to me as a speech therapist. In short: I am well satisfied and have used Zaurus a lot. I have also noticed that it opens up new possibilities. I was now able to enlist the help of a colleague specializing in a specific problem, for a joint consultation with a client. I had never done that before, but it was a nice new opportunity."
"My coaching conversations are conducted using the digital consulting room. 
It works well! 
Also to the surprise of coach clients, it works great. As long as the connection is good… and I'm not just talking about the network connection 😉 "
"I have done the first remote COVID-19 assessment of an infant from our general practice, using the Zaurus application. It went well and added a lot: color, alertness, etcetera."
"I am very happy that, in collaboration with Zaurus, we have been able to get started with the digital consulting rooms so quickly, now that the corona crisis requires it!"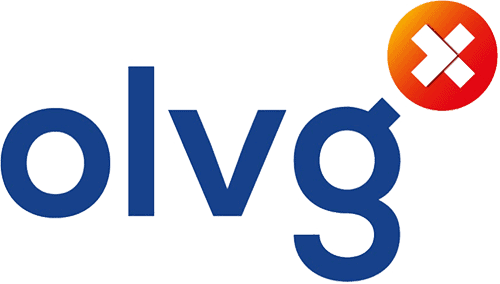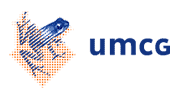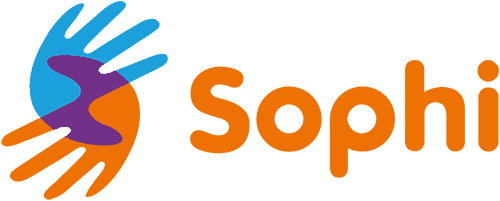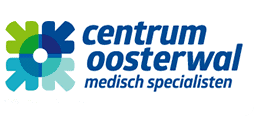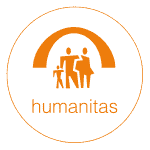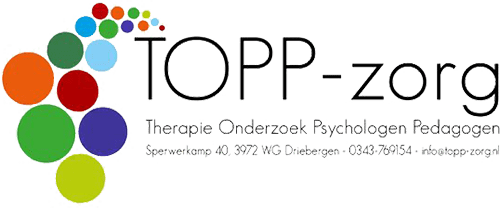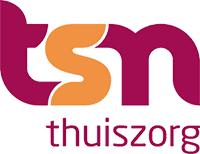 Are you interested in our digital consulting rooms?
Do contact us so we can discuss your wishes and requirements, or start a free trial!