Integrated Video Conferencing for Telehealth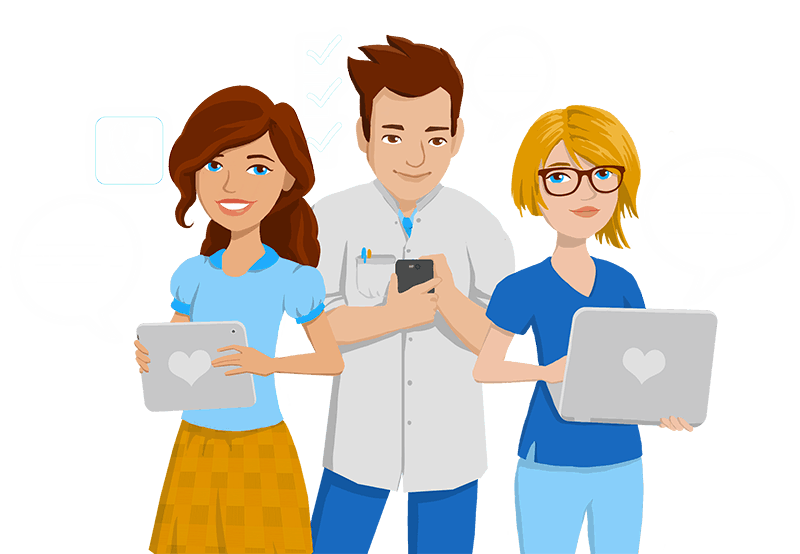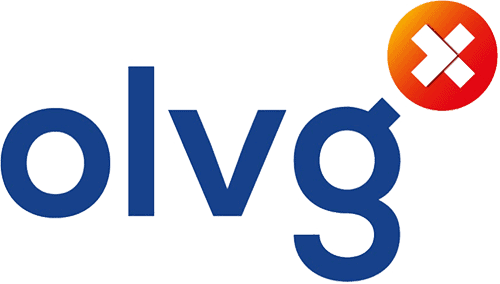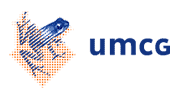 User-friendly, reliable and HIPAA / GDPR compliant
Our digital consulting rooms provide a wide array of video conferencing and chat functionalities, that enable your organization to provide remote care (1-on-1 and in groups) and consult with colleagues around the globe.
Zaurus can be seamlessly integrated with all major electronic medical records (examples include Epic and SAP) and other software solutions, which ensures that our digital consulting rooms can easily become a part of the everyday workflow of healthcare professionals, while also being easily accessible for their patients.
At the time of writing, over 100 healthcare organizations are using Zaurus – from small practices to large mental health facilities, hospitals and university medical centers.
Zaurus is ISO 27001 certified and HIPAA and GDPR compliant.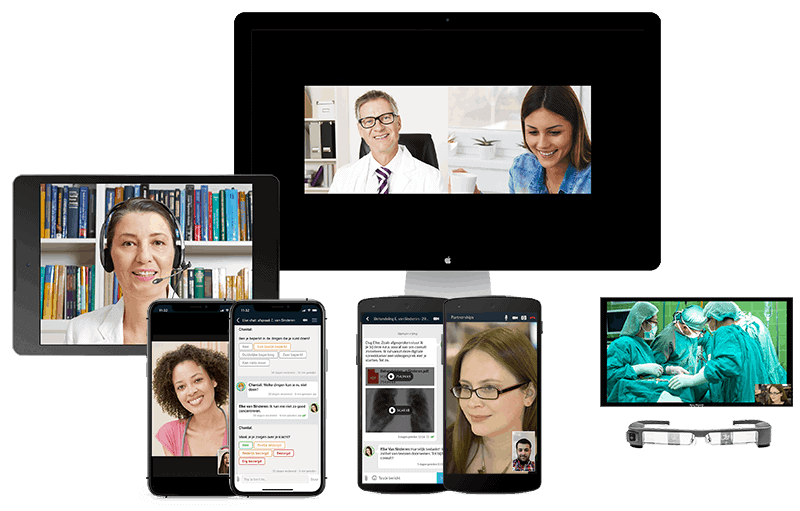 Scaleup video consultation services with our integrated solution
A substantial part of healthcare organizations is providing video consultations by using a standalone video solution. This can result in a lot of extra work. Consider, for example, double entries, double calendars and a higher risk of making mistakes.
In order to enable organizations to scaleup their video consultation services without the aforementioned issues, our digital consulting rooms are fully integratable with all EHR/EMR solutions.
Do you want to know what else our digital consulting rooms are capable of?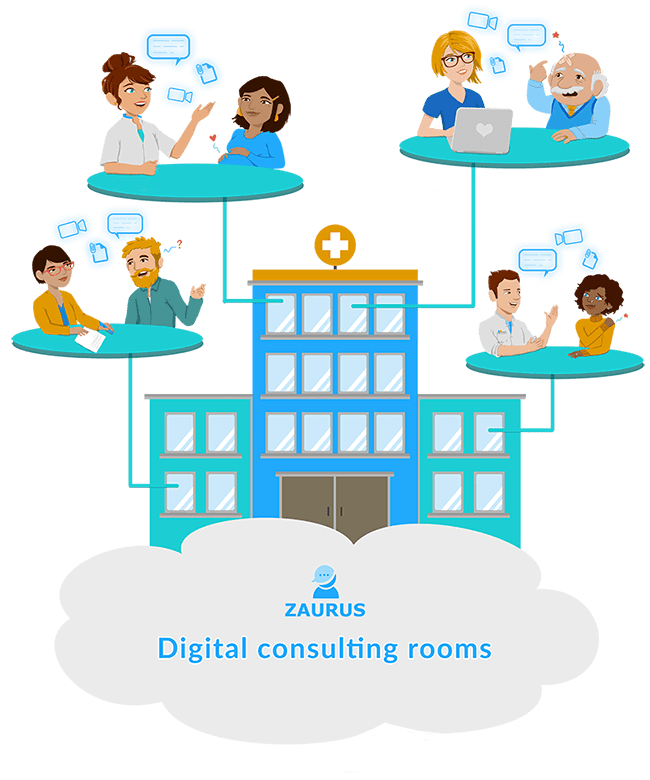 Do you want to know more about our products?